Bear Grylls 10th Anniversary Scouts Souvenir Badge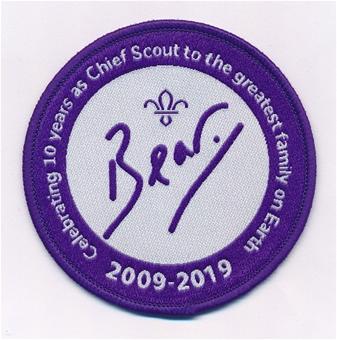 Bear Grylls 10th Anniversary Scouts Souvenir Badge
Bear. Celebrating 10 years as Chief Scout to the greatest family on Earth.
To celebrate a decade of Bear Grylls' incredible leadership as Chief Scout, we've launched this fantastic new souvenir badge. In the year when Bear has also been made an OBE for services to young people, the media and charity, it's a moment for the whole movement to share in his success and say thank you. Since 2009, when Bear was first appointed, Scouts has grown by 160,000 members, helping more young people gain skills for life.
This superb souvenir badge can be added to your badge collection or sewn onto a poncho or badge blanket. Please note it is not a uniform badge.
Earn

0

reward points
110009
DELIVERY & RETURNS
Learn how to edit the text in this section by looking at your theme's notes section