Kaa Cub Scouts Leader Official Fun Badge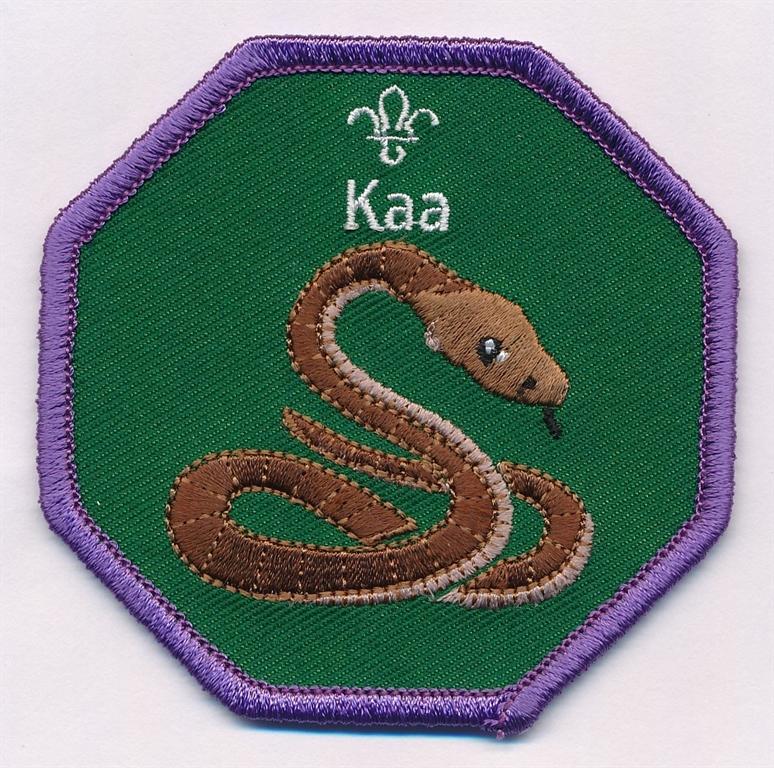 Kaa Cub Scouts Leader Official Fun Badge
This Cub Scouts Kaa fun badge is part woven & part embroidered and is an optional identity badge aimed at Cub Scout Leader Assistants/Helpers.
These badges are a great way to identify who's who within the pack, Akela is for the Cub Scout Leader while the others are for the Cub Scout Leader Assistants/Helpers.
Kaa
Kaa, the python, is a huge and powerful snake, more than a hundred years old and still in his prime.
Bagheera and Baloo enlist Kaa's help to rescue Mowgli when the man-cub is captured by the Bandar-log (monkeys) and taken to an abandoned human city. Kaa breaks down the wall of the building in which Mowgli is imprisoned and uses his serpentine hypnosis to draw the monkeys toward his waiting jaws. Bagheera and Baloo are also hypnotized, but Mowgli is immune because he is human, and breaks the spell on his friends.
Type: Woven background, embroidered image, merrow border and paper backing
Size: 7 x 7cm
Earn

0

reward points
109839
DELIVERY & RETURNS
Learn how to edit the text in this section by looking at your theme's notes section